These are no good times for the West.

These are times of decline for Europe and USA.
All attempts by the West to prevent this decline, like the Operation via Engineered Crises, which was a SPECTACULAR FAILURE, didn't produce the desired results.
The refugee crisis was one such engineered crisis. And this operation was going since 2011. The aim was to get China out of Africa and restore European and western influence on the continent.
That operation is now a spectacular failure. The Africans don't seem to trust Europe or the West and Chinese influence on the continent is growing, so much that now Europe and the West don't even have the military option.
Europe had desperately wanted to reverse history and recreate the situation 100 years ago, pre-WW I. Unfortunately, that is now very unrealistic.
Some speculate, a few former colonial powers lost the enthusiasm for the EU when they realized that there is no chance to regain their lost colonial territories through the EU.
White man at the peak of his power early 20th century
Sad but true, USA's and West's decline is having consequences also in the cultural area. :(
Now Africa and Asia are emerging as cultural superpowers. ;)
With the Africanized EOTC and Swahili Africans have now the realistic chance to own the biggest religion and the most-spoken language on the planet.
Haile Selassie at the Foundation Stone Laying Ceremony for an Ethiopian Orthodox Tewahedo Church in Trinidad in 1966
Easter Celebration 2019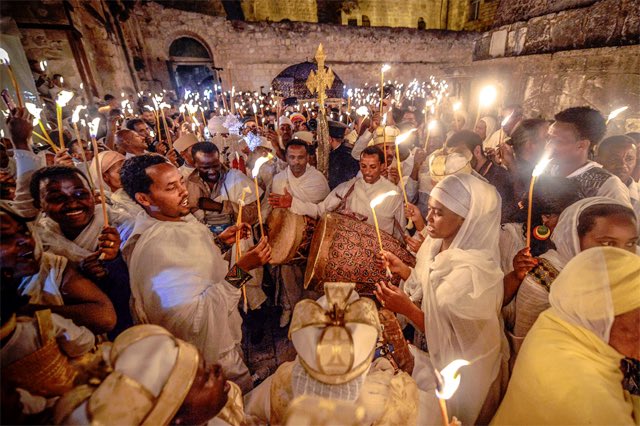 Hello African culture !
Malema calls for the adoption of Kiswahili as Africa's common language
https://thisisafrica.me/malema-calls-fo ... -language/
.
White culture under attack everywhere !
What Africans have been calling for years, namely to Africanize non-African religions, China is doing now. What Africans call Africanization China calls "Sinicization".
WARNING while reading article from the 2nd source. It seems the Western authors of the article have put word in the mouth of the Chinese official they quoted, and that word is intended to offend the African/black readers. That is a subtle form of anti-China propaganda by the West that occurs often. In the first source that word is missing.
https://defence.pk/pdf/threads/one-more ... es.607655/
https://icnnonline.com/china-vows-to-ri ... s-chinese/
.
So, this Chinese example of Sinicization of religions shows whites can no longer use even the cover of religion to spread their culture. Non-whites who tolerate white religions are making sure that whites can only spread religious texts like the bible, not their traditions, languages, culture, etc. That trend is a huge opportunity for the Africanized EOTC to spread in Africa as part of the Africanization process.